Meet Botond Ákos Szöts, Hungarian delegation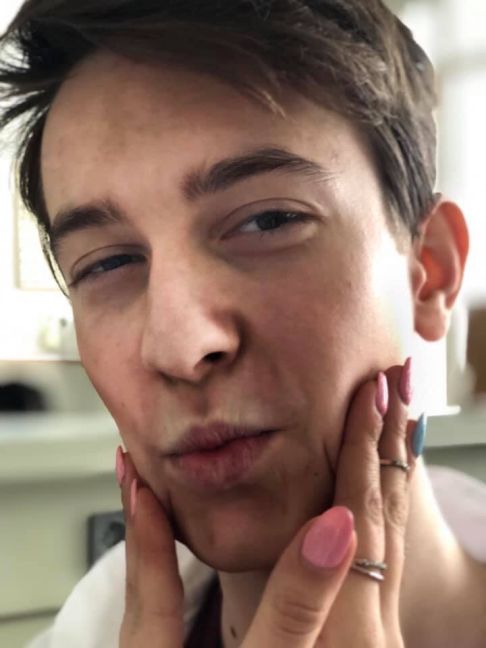 Hi! My name is Boti and I just became 16 years old. I live in Gyál, which is a small town near Budapest, Hungary. I really like sciences, my favorites are chemistry and biology. Science has always been a part of my life. When I was little, I watched David Attenborough's films instead of any movies, and as a bedtime story my mom read out normal encyclopedias. My dream is getting a PHD in chemistry, and if I have the opportunity, one in biology too.
For a long period in my life, I played the piano. I really like playing it, but now I don't have time to do so, so now I just listen to music. I really like rock, trip-hop, hip-hop, alternative and jazz music. My all-time favorite is Damon Albarn and any of his bands (Blur; Gorillaz; The Good, the Bad & the Queen, etc.). I'd like to go back to music school and try singing, but school is taking too much time away from me.
The reason I joined the PeaceCamp is that I'd like to know more about other cultures. My parents didn't really show me enough of this when I was little, so I am trying to learn more about other countries past, present and future.
I am really excited about the camp, and I can't wait until the first day, so if you'd like to contact me, you can do it through Facebook, you will only find one person with my name, and it's going to be me.
0 Kommentare | Comment
Meet Anett Nagy, Hungarian delegation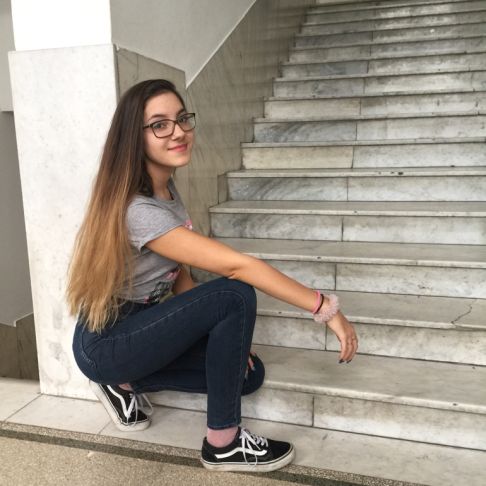 Hi, my name is Anett Nagy. I'm 17 years old, I live in Budapest, which is the capital city of Hungary.
I spend my free time mostly with my friends but I really love dancing, watching series and doing make up. If I'm not doing any of these I'm probably with my family or with my pets.
I don't really know what I wanna do in the future but right now I'm in a math class (yes I love maths although I'm not very good at it :D ).
I want to take part of this camp to make new friends abroad, to learn about other cultures and countries and I think this is a very good chance to improve my English.
0 Kommentare | Comment
Meet Adél Krajcsovicz, Hungarian delegation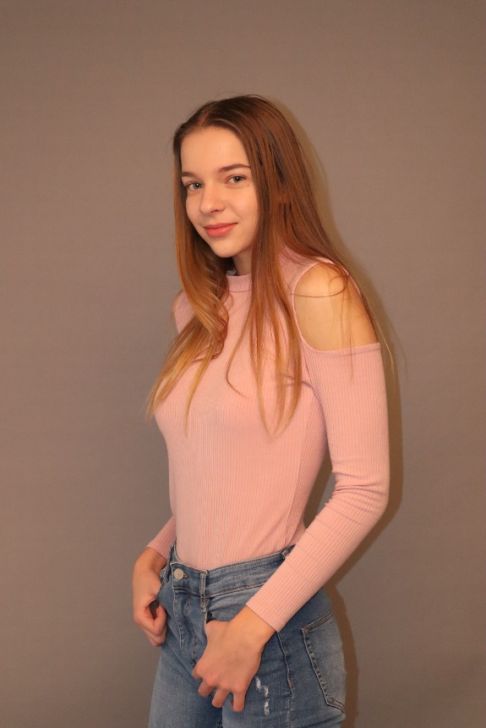 Hi, my name is Adél Krajcsovicz. I'm a 17 year-old girl from Hungary. I'm living in the suburbs of Budapest. It's the capital city which I really like.
I spend a lot of time with my family and friends. I talk to them regularly and we often go out somewhere and enjoy each other's company. I'm always there for them. They would describe me as a friendly and very open-minded person.
In my free time I usually listen to music, read a book and watch series or films. I'm really interested in art in general. Unfortunately, I haven't had a lot of free time for sketching and drawing recently. I'm thinking about going to a university where I can learn architecture or some kind of design.
In addition I'm a fan of sports and healthy eating. I go to the gym three times a week and I also train at home.
The reason why I'd like to take part in the camp is to get to know other cultures and new perspectives. I can't wait to hear your stories and how you live your lives. I'm interested in the differences of our opinions and it's also a good opportunity to meet new people and make international friends.
0 Kommentare | Comment