Mittwoch, 17. April 2019
Meet Gali Krankurs, Jewish-Israeli delegation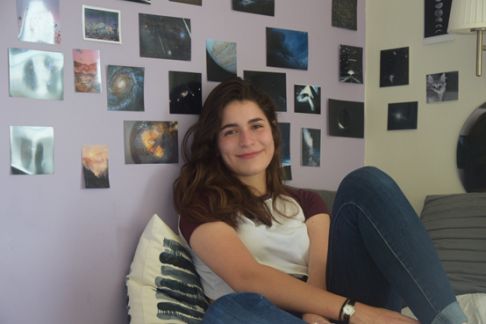 Hi, I'm gali, I'm 16 years old and live in a small town in Israel, called Kiryat Tivon
I really like to draw, read, listen to music, hike, cook, bake and spend a lot of time with my family and friends. I'm a member in a scouts tribe, and I guide a 6th grade group. I also love animals very much, we have two adorable cats and a parrot.
I really look forward to meeting new people at the peace camp and learn about their lives. I think it's a very good and important opportunity to talk about important issues between the Palestinians and Jews of Israel and more. I hope we get to hear about each other's different points of view and to learn from them. And obviously to spend time together and have a lot of fun. See you all soon!