Freitag, 12. April 2019
Meet Tasanim Magharby, Palestinian delegation from Israel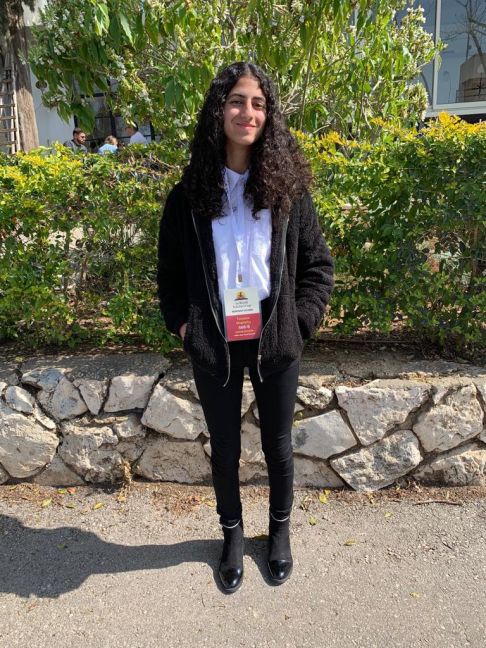 Hi, my name is Tasneem Magharby. I'm a 16 years old palestinian girl from Nazareth, a student of gifted class at Galilee High School and a student of computer science at Haifa university too.
I like to read books, draw, take pictures, watch news and movies.
I love my family a lot, because they are the first supporter of me and my parents are my role models.
In this year, I participated in MUN and Debate programs. So I was able to improve my English and my public speaking skills. It was a unique experience which I learned a lot through it.
I'm interested in politics. Furthermore, I dream to be a famous and influential computer programmer and architecture in the future.
I made up my mind to join the peacecamp, because I want to meet other cultures and to expand my friendships. Moreover, I want to share my opinions and the palestinian culture with the other participants of the peacecamp. What I know for sure is that the peacecamp will be a wonderful opportunity of promoting peace all around the world! See you in Austria!