Meet Emma Bakos, Hungarian delegation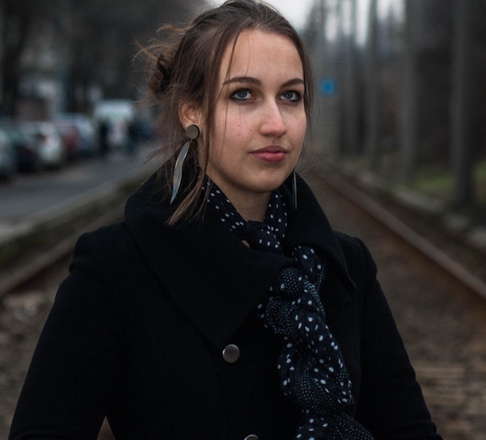 Hello! My name is Emma Bakos and I'm 17 years old! I'm from Hungary, and I live in Budapest! My biggest passion is art! I've been a fan of art history since I was a little child, and drawing/painting has always been a part of my life. My favourite painters are Amrita Sher-Gil, Caravaggio, Modigliani, and Salvador Dalí.
Music is what comes after art itself! Music plays a big part in my life, mostly because I've been playing the piano for 8 years! My biggest inspiration and the idol I look up to is Lady Gaga, who I've adored for years. Alternative/indie/70's/electro-swing is my favourite kind of music, so I admire other artists/bands like Fleetwood Mac, Florence and The Machine, Caro Emerald and so on... and let's not forget musicals!
An interesting thing about me that I was actually born in Dubai! Back in the day when Dubai was not a known or famous place at all. Me and my family travelled around the globe and my favourite places I've been to are India, Morocco, Syria and New York! I'm connected to all of those places and feel close to the culture! It's one of the reasons I joined PeaceCamp! We made a lot of friends through the years all around the world, and I think it's important for different cultures to live in peace. This place is the perfect opportunity for my generation to make the world a better place.
0 Kommentare | Comment