Mittwoch, 5. Juni 2019
Jüdisches Straßenfest mit peacecamp Stand
Sonntag, 16. Juni: Straßenfest
Von 15 bis 21 Uhr findet das Straßenfest am Judenplatz statt. Moderiert wird von Tania Golden, die Begrüßung erfolgt um 15 Uhr. Das Straßenfest, bei dem sich über 40 Vereine und Institutionen präsentieren, gilt als Fixpunkt des Festivals. Geboten werden Kinderprogramm, Marktstände, kulinarische Vielfalt und Live-Musik. Der Eintritt ist frei.
0 Kommentare | Comment
Montag, 20. Mai 2019
Meeting the Hungarian group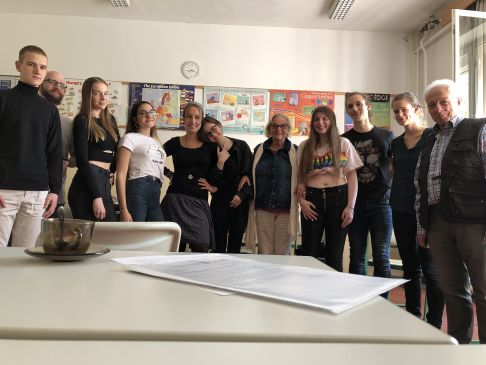 Evelyn and Ronny visited the Hungarian partner school in Budapest and met the new group.
0 Kommentare | Comment
Sonntag, 12. Mai 2019
Show4peace
Please join us at
Show4peace/Lackenhof - July 10th, 4 pm - Junges Hotel Lackenhof
Show4peace/Vienna - July 11th, 7 pm, at Dschungel (MuseumsQuartier)/Vienna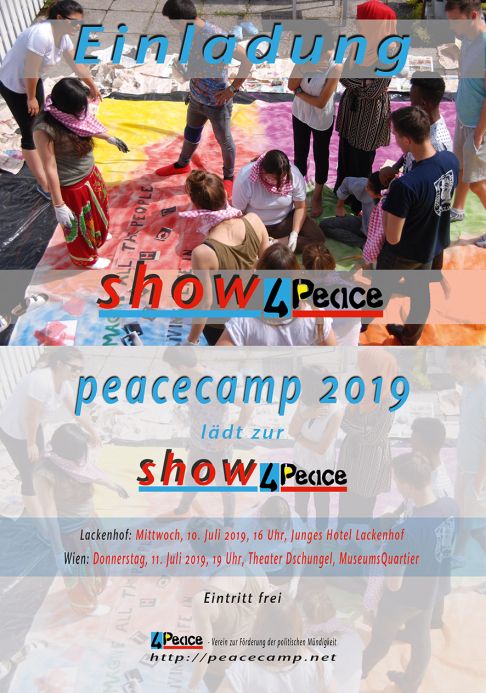 0 Kommentare | Comment